Looking for continuing care?
 

Alberta Health Services -
Community Care Access
can help guide you through your options.

Call

780.496.1300

 
     

  Click to download brochure
Quick Links
The AHS website has the latest information on:



Featured Letter
To the staff of CapitalCare Grandview,
My mom Helen F. was on the post-acute unit for five and a half weeks. The care, kindness and love she received while in your care were outstanding.  Michael's opera singing gave her goose bumps...

 Read More
Events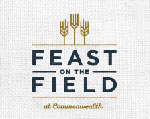 August 17, 2016
CapitalCare Foundation presents the 2nd annual Feast on the Field!  This all inclusive table event features an Alberta inspired feast right on the field at Commonwealth Stadium!  Celebrate Edmonton's thriving food scene with award winning local chefs while supporting seniors in care.

 Click here for tickets and event details
RSS Reader (Page 92)