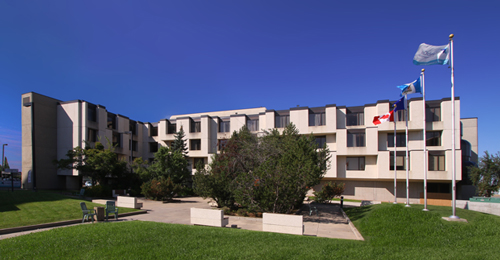 8740 - 165 Street
Edmonton, Alberta T5R 2R8
T 780.341.2300
F 780.341.2363

CapitalCare Lynnwood is located in Edmonton's west end. The centre has 276 long-term care beds care and provides an environment that supports choice, autonomy and, where possible, independence.
In addition to general long-term care, Lynnwood offers the following specialized programs:
Enhanced Support Unit
Individuals who have complex medical and psychiatric needs resulting in challenging and unpredictable physical and verbal aggression.

The environment has enhanced staffing levels in order to provide care and adequate oversight.

The care needs of these individuals cannot be managed in general long term care settings.
---
Enhanced Support Unit - Male
Male clients 18 years and older:
who are needing a secure environment for their safety and/or to protect the safety and well-being of others.

who exhibit responsive behaviours which limit/preclude participation in programming as offered in conventional, long-term care spaces/sites.

who exhibit sexually disinhibited or aggressive behaviours which make residing in an area with female resident problematic.
---
Mental Health Unit
---
Lynnwood also provides support services to Laurier House Lynnwood and McConnell Place West.
---
For More Information
An assessment by Alberta Health Services is required before admission to this centre. For more information call 780.496.1300 or click here.