Our Partners and Affiliations
As leaders in continuing care, we have developed partnerships with a variety of organizations to provide the most current services available from those most appropriate, while sharing with others the valuable information and knowledge we have to offer.
Our affiliations include:

CapitalCare Foundation was incorporated in 1989 to support the goals and needs of CapitalCare through private philanthropy and giving of donors, community leaders, volunteers and friends. All projects the Foundation supports represent the needs of residents living at CapitalCare.
---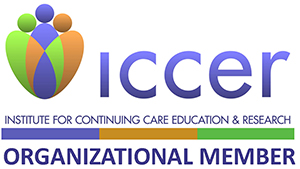 ICCER The Institute for Continuing Care Education and Research (ICCER) is a collaborative network of post-secondary institutions and continuing care provider organizations. Current members are: the University of Alberta, NorQuest College, Keyano College, Bow Valley College, Carewest, CapitalCare, Excel Society, Bethany Care Society, Lifestyle Options, Shepherd's Care Foundation, St. Michael's Health Group, Wing Kei Nursing Home Association and Extendicare. ICCER will provide an ideal environment to create synergies, resulting in leading edge research and evidence, and allowing for innovation and the implementation of best practices. ICCER aims to improve continuing care in Alberta by encouraging research, translating knowledge into better practice, enhancing education, and informing policy.
---

Senior's Quality Lead Initiative (SQLI) is a select group of high performance long-term care organizations who together form a North American collaborative project to benchmark performance and drive the quality and safety of residents of nursing homes.
This project has engaged leading-edge organizations from both Canada and the United States who work together to establish a common set of clinical and safety performance indicators and benchmark their results with each other. The collaborative also identifies those initiatives that have most successfully driven improved performance in a particular member organization, sharing the approach with the other members.
---
Veterans Affairs Canada - Veterans Affairs Canada supports high quality programming tailored to the unique needs of veterans, including: health promotion, day support, and supported funding for other enhancements at the Kipnes Centre for Veterans.