---
Centre Information
---
Hair Salon Open
Click here for hours and pricelist.
---
Recreation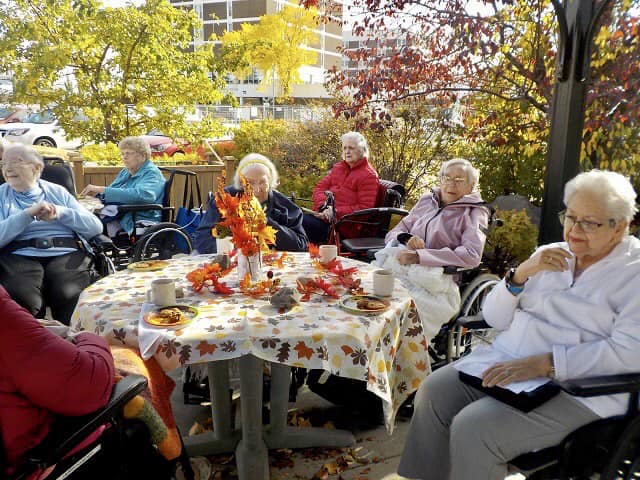 Residents at Laurier House Lynnwood enjoyed the beautiful fall weather with a backyard concert, snacks, and a fire.
Photos are on our Facebook page.
---
Dining Experience
Laurier House Lynnwood offers unique menu options for breakfast, lunch, supper and snacks. These options are based on resident feedback and required nutritional standards. Different textures and diet options are available based on individual needs.
Registered Dietitians assess nutritional requirements as individual's needs or abilities change. Menu cycles repeat (at a minimum) every three weeks.

---