---
Hair Salon
Our hair salon is open Wednesdays and Fridays from 9 am to 4pm. Please contact Jen at 780.974.4451 or jtomanek@shaw.ca.
---
Recreation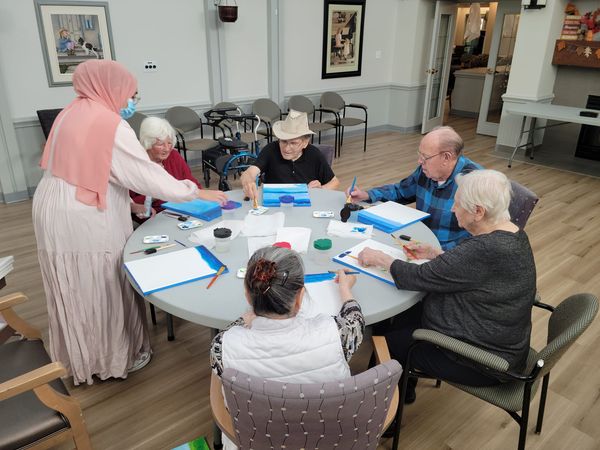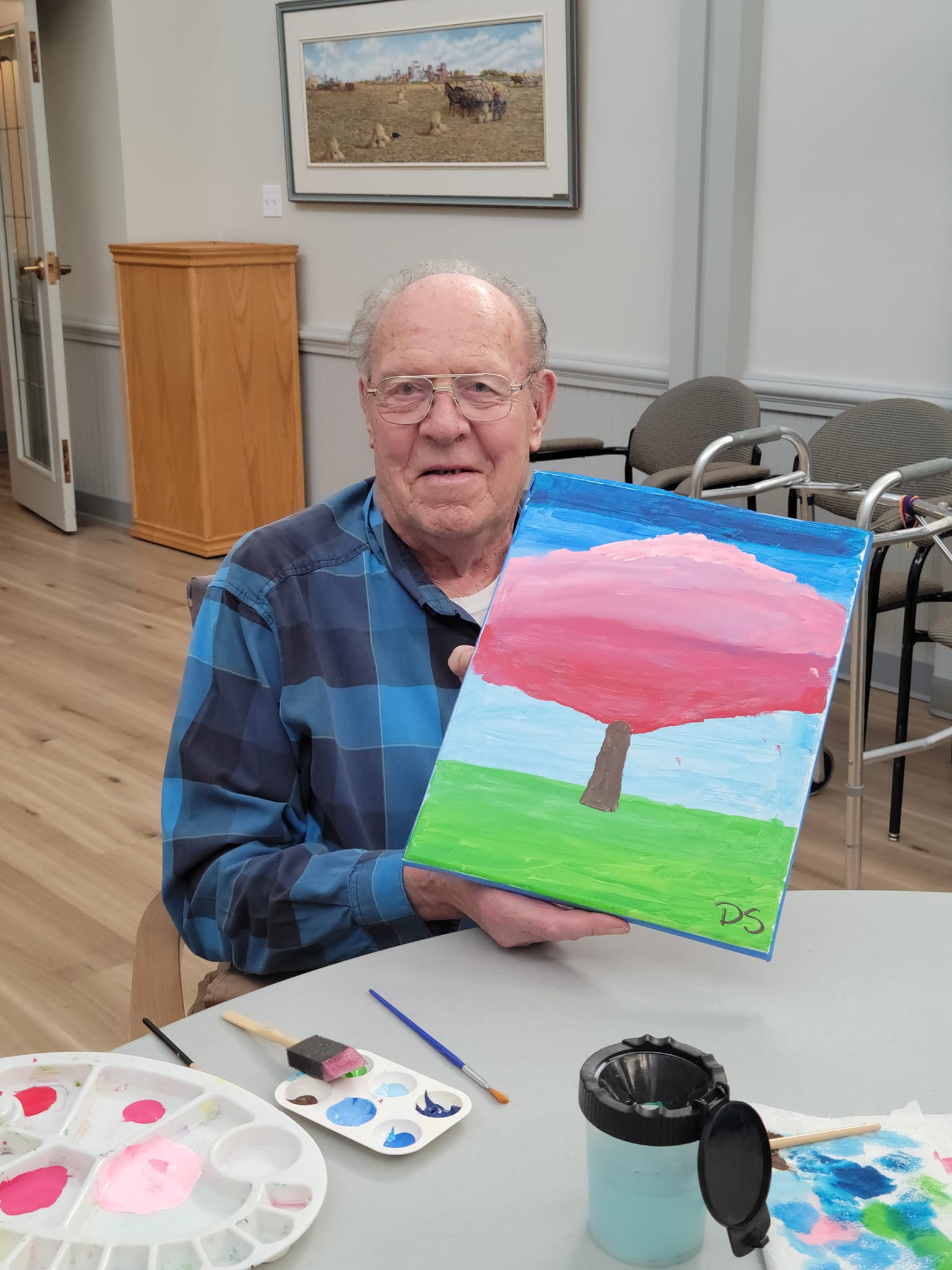 Residents at McConnell Place North had a great afternoon painting. Thanks to our volunteer Leenah for hosting!
More recreation photos are on our Facebook page.
---
Dining Experience
McConnell Place North offers unique menu options for breakfast, lunch, supper and snacks. These options are based on resident feedback and required nutritional standards. Different textures and diet options are available based on individual needs.
Registered Dietitians assess nutritional requirements as individual's needs or abilities change. Menu cycles repeat (at a minimum) every three weeks.