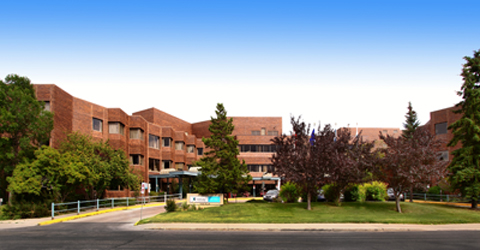 14225 - 94 Street
Edmonton, Alberta
T5E 6C6
T 780.371.6500
F 780.371.6583
Dickinsfield is located in northeast Edmonton. The centre has 275 long-term care beds and provides an environment that supports choice, autonomy and, where possible, independence.
In addition to general long-term care, Dickinsfield offers the following specialized programs:
Dementia Care, Secure:
Young Adult Long-Term Care:
Dickinsfield also operates the Young Adult Day Support Program and provides support services to Adult Duplexes and McConnell Place North.
---
For More Information
An assessment by Alberta Health Services is required before admission to this centre. For more information call 780.496.1300 or click here.