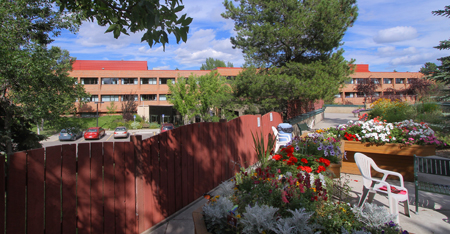 6215 - 124 Street
Edmonton, Alberta T6H 3V1
T

780.496.7100




F

780.496.7150
Last updated January 19, 2022 at 4:00pm
Grandview remains on COVID-19 outbreak. Currently, one patient on 1CD, two residents on 1AB, three residents on 2AB, three residents on 2CD, and 12 staff members are active with COVID-19.
---
Visitation
The safety and well-being of our residents, patients, and staff is our top priority.
Due to the high risk of transmissibility posed by the Omicron variant at this time, we ask visitors to evaluate their need visit in person.
Please consider supporting your loved one by telephone calls or teleconferencing platforms such as Skype, Zoom, Facetime, and WhatsApp. Please note that our staff have limited capacity to assist with these types of visits.
Enhanced Precautions for Visitors:
If you must visit in person, please take the following enhanced precautions to help limit further spread of the virus within our centre:
All visitors will be screened upon entry.
---
Do Not Visit If...
The CMOH has ordered that those visitors with known close contact with a confirmed or probable case of COVID-19 shall not enter the site for 14 days from the last day of exposure regardless of their immunization status.
As well, visitors who are sick or symptomatic – with any illness - even if their symptoms are mild, must not come to the centre:
  - for at least five days if you are fully immunized
  - for at least 10 days if you are unimmunized
---
Virtual Visits
Unfortunately, this centre is unable to assist you to arrange a virtual visit. We invite you to follow us on the CapitalCare Facebook page to see photos and videos of residents engaging in activities or to pass along messages.
For more information or general questions please email us at info@capitalcare.net.
---
Grandview is located in southwest Edmonton. The centre has 135 long-term care beds and provides an environment that supports choice, autonomy and, where possible, independence.
In addition to general long-term care, Grandview offers the following specialized programs:
Dementia Care, Support and Comfort:
For residents with dementia or other form of cognitive impairment.

Not suitable for people who would be at risk of becoming lost if they left the building unaccompanied

.
---
Respite Care (General Long-Term Care):
Provides short-term care in our centre for individuals with complex health conditions who live at home.

Not suitable for people with a diagnosis of dementia.

Provides caregivers a period of rest or relief from their responsibilities.

A referral is needed to access this service.
---
Post-Acute Program (Orthopedic, Hip/Knee Replacement, Hip Fracture and Restorative Care):
For individuals with significant but stable medical conditions who require an extended period of recovery following the acute phase of surgery, illness or accident.

Provides continued rehabilitation, clinical care and discharge planning with a goal to successfully returning home.

Post Acute Brochure.

Post Acute Article
---
For More Information
*Assessment by Alberta Health Services is required before admission to this centre. For more information call 780.496.1300 or click here.

---
Centre Entry Hours
Monday - Friday
10:00am - 7:00pm
Weekends/Stats
10:00am - 5:30pm
Visitors must be screened and enter the building during our ENTRY TIMES, which reflect the hours screeners are present. (One exception is for family and friends visiting a resident at end-of-life. You may come to the centre at any time and use the buzzer to enter the building after hours.)
---
Hair Salon Open
Click here for hours and pricelist.
---
Family Updates
2022
2021
November 4, October 14, October 5
---
Recreation
Recreation calendars are not available at this time.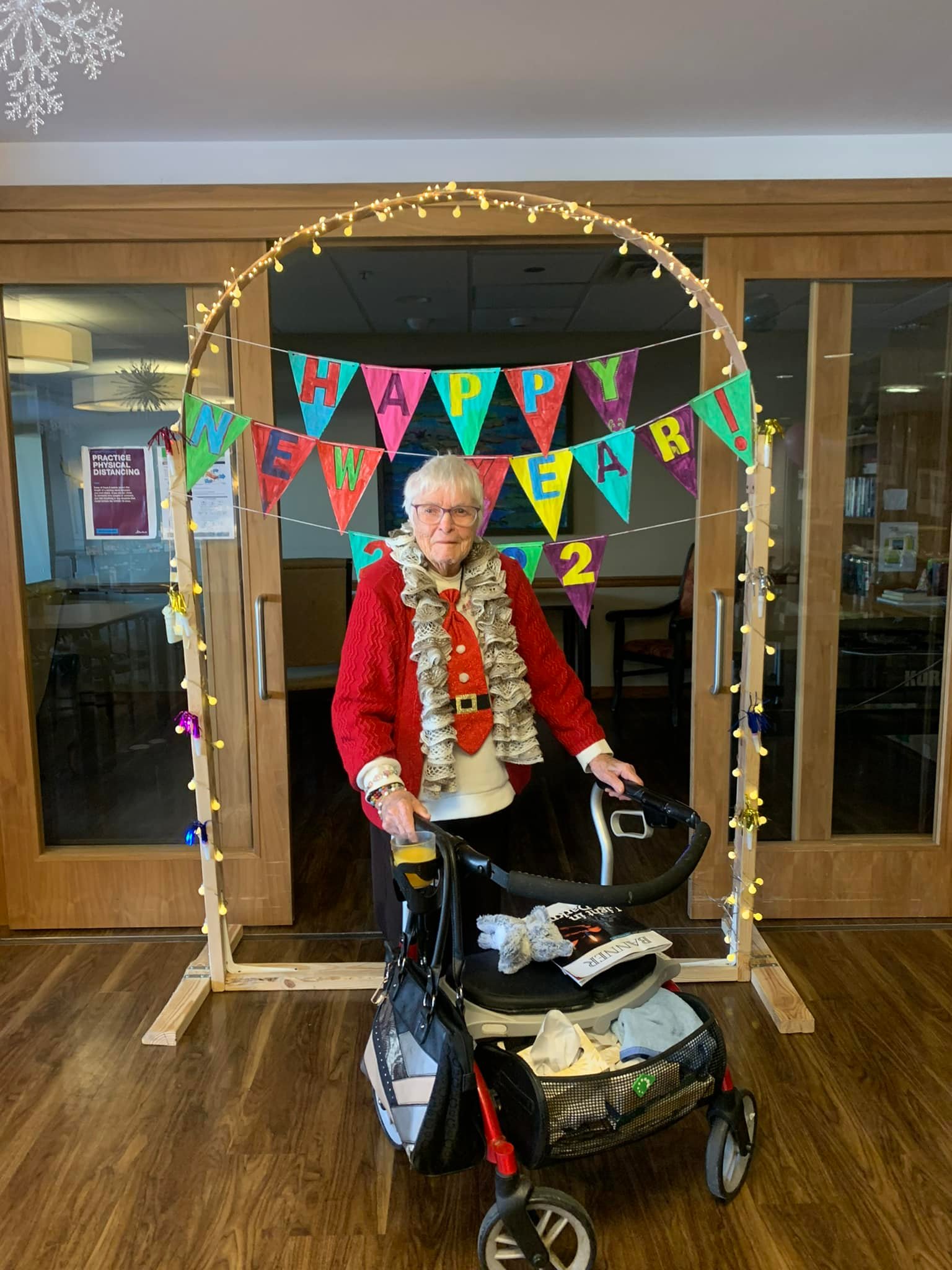 Happy New Year from CapitalCare Grandview!
See more photos on the CapitalCare Facebook page.
---
Dining Experience
Grandview offers unique menu options for breakfast, lunch, supper and snacks. These options are based on resident feedback and required nutritional standards. Different textures and diet options are available based on individual needs.
Registered Dietitians assess nutritional requirements as individual's needs or abilities change. Menu cycles repeat (at a minimum) every three weeks.